200 inhalations with each LUVV Air Pod
You can expect approximately 800 uses with each LUVV Air pod 4-pack. Each 1ml Pod should produce approx. 200 inhalations.
JUUL Battery Compatible
Use LUVV Air pods with your current battery or with a LUVV Air battery.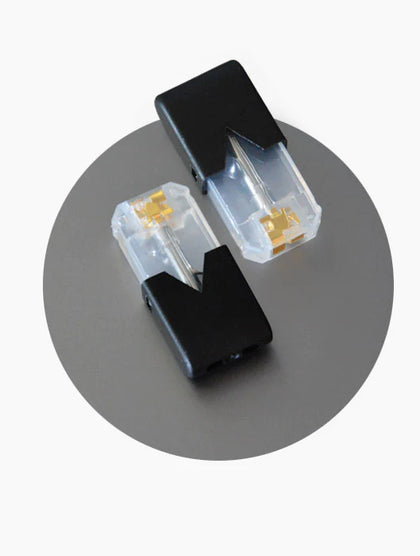 Lab Tested for Safety
Our nicotine-free pods are made in ISO certified clean rooms and are RoHS and CE certified.
Made with natural, kosher, vegan friendly ingredients.
Our formula ingredients are ethically sourced and contain no calories, or any addictive or harmful compounds.
Luvv love love!!!
As someone who struggles with anxiety, the zen pods calm me down immensely. The wake pods are a great boost of energy throughout the day. The pods last awhile and the charge on the device is great as well.
Awesome product
The flavors are great, and they fit right into my previous device. Delivers a good amount of smoke with each puff and is helping me tremendously to kick the nic.
WAKE & ZEN LUVVPod Starter Pack
Pretty fire ngl
Helped me stop smoking nic for a while wake up needs a lil more caffeine tho overall pretty good
Fantastic, worked even after it got hit by a car
FANTASTIC! I love the product, both help with staying calm and keeping you awake. Plus the device got hit by a car and still works, just gotta shove the pod in there. P.s. costumer service is fantastic