650-700 inhalations with each LUVV Air Inhaler
Our long-lasting disposable inhalers ensure that you'll always have something ready to go without having to worry about charging.
Convenient Indicator Light
The LED light at the bottom will flash to let you know when it's time for a new LUVV Air.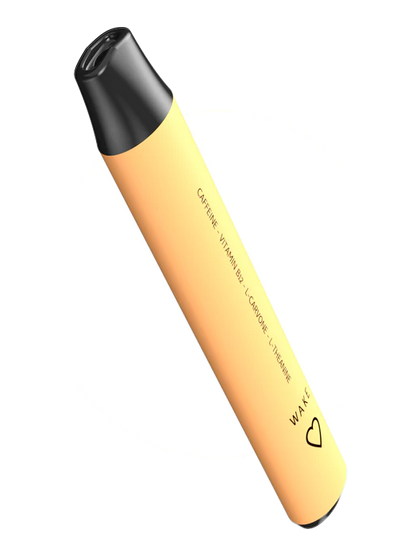 Lab Tested for Safety
Our devices are made in ISO certified clean rooms and are RoHS and CE certified.
Made with natural, kosher, vegan friendly ingredients.
Our formula ingredients are ethically sourced and contain no calories, or any addictive or harmful compounds.
Happy Customer
I'm so happy to have found this brand of vapes! I am over relying on nicotine but really enjoy the ritual of smoking/vaping so this product is an excellent alternative. Wake has such a wonderful flavor. Calm is nice and peppermint-y without tasting like menthal. Zen is nice but my least favorite.
Just ordered the Rise & Wake starter pod kit and I cannot wait to receive it!!
Luvv luvv!
I love this product I've gotten several different kinds I even got some of the refills and they work great. I'm just so glad something came along that doesn't have the nicotine and all that other rotten carcinogens but still gives me that "smoke out of my face" satisfaction along with vitamins. I gave one of my disposables to my friend, I didn't want to necessarily but I thought I'd share the Luvv. He likes it way better than his nicotine filled rechargeable. Thank you for someone finally coming up with something like this😁
WAKE - Citrus Flavored Caffeine & B12
WAKE - Citrus Flavored Caffeine & B12
Frequently Bought Together
Inhealers
Refill Pods
Gummies and Capsules