650-700 inhalations with each LUVV Air Inhaler
Our long-lasting disposable inhalers ensure that you'll always have something ready to go without having to worry about charging.
Convenient Indicator Light
The LED light at the bottom will flash to let you know when it's time for a new LUVV Air.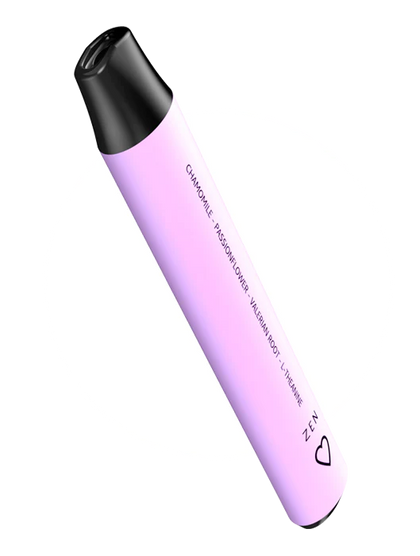 Lab Tested for Safety
Our devices are made in ISO certified clean rooms and are RoHS and CE certified.
Made with natural, kosher, vegan friendly ingredients.
Our formula ingredients are ethically sourced and contain no calories, or any addictive or harmful compounds.
Definitely Works
I personally love the flavor, and it really works to calm me down, even makes me sleepy!
Lavander Chamomile
Great product. I quit smoking and this helped a lot
In Love
Very smooth and relaxing. I'm obsessed now.
So relaxing
I have a binge eating problem and I wanted something to look forward to after work, instead of food. This is my fun treat to myself. I've only tried the Calm and Zen flavors and love them both.
Great product!!
I really enjoy this product! It has a slight hint of lavender and I love that because sometimes lavender can be too over powering and this has the right amount. It has helped me to calm down so much. I will definitely be buying more 😊
Frequently Bought Together
Inhealers
Refill Pods
Gummies and Capsules