200 inhalations with each LUVV Air Pod
You can expect approximately 800 uses with each LUVV Air pod 4-pack. Each 1ml Pod should produce approx. 200 inhalations.
JUUL Battery Compatible
Use LUVV Air pods with your current battery or with a LUVV Air battery.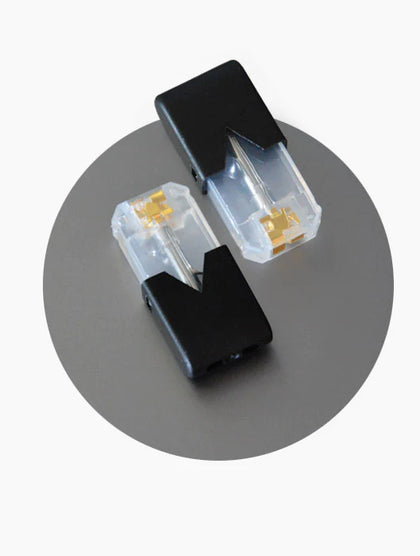 Lab Tested for Safety
Our nicotine-free pods are made in ISO certified clean rooms and are RoHS and CE certified.
Made with natural, kosher, vegan friendly ingredients.
Our formula ingredients are ethically sourced and contain no calories, or any addictive or harmful compounds.
So great!
I love these LUVV pods. They give me a little lift without chemicals and nicotine and they're so tasty!
I love them
I personally don't use it but my boyfriend uses it. I bought them for him he absolutely loves them.
Great company and customer service
I haven't smoked a cigarette since purchasing this. Way better than other vapes also. Some of my pods was leaking and company replaced it.
Love this!
I love this due to my health complications. I don't have to worry about the nicotine and stuff that comes from an e-cigarette or an actual cigarette. When I get high stressed out, I just take a puff and all is good. Love the flavors also.