650-700 inhalations with each LUVV Air Inhaler
Our long-lasting disposable inhalers ensure that you'll always have something ready to go without having to worry about charging.
Convenient Indicator Light
The LED light at the bottom will flash to let you know when it's time for a new LUVV Air.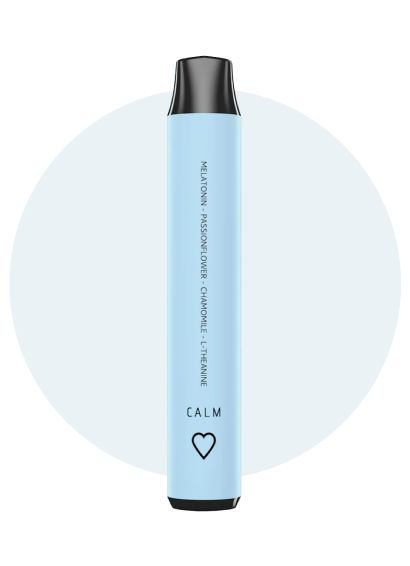 Lab Tested for Safety
Our devices are made in ISO certified clean rooms and are RoHS and CE certified.
Made with natural, kosher, vegan friendly ingredients.
Our formula ingredients are ethically sourced and contain no calories, or any addictive or harmful compounds.
Peppermint Flavored Melatonin
It's surprisingly way better than all of the other vapes I've tried ! I felt the effects immediately after I took a puff. 10/10 will recommend.
CALM - Peppermint Flavored Melatonin
The not vape vape
I'm satisfied with my experience with LUVV I love how it mimics the feeling of a vape but without the nicotine. I really enjoyed the peppermint CALM. I saw a berry restocked and am thinking of trying that one out. :)
Sleep
It actually helped me fall asleep.
Frequently Bought Together
Inhealers
Refill Pods
Gummies and Capsules