200 inhalations with each LUVV Air Pod
You can expect approximately 800 uses with each LUVV Air pod 4-pack. Each 1ml Pod should produce approx. 200 inhalations.
JUUL Battery Compatible
Use LUVV Air pods with your current battery or with a LUVV Air battery.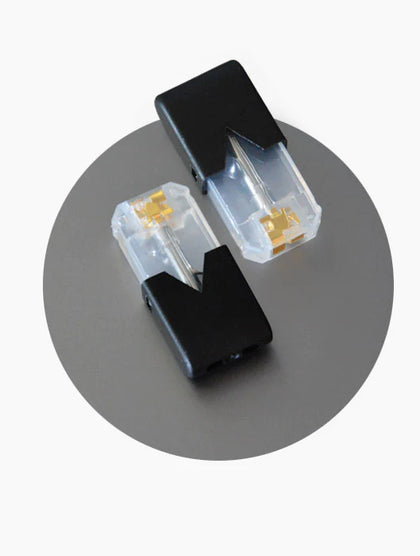 Lab Tested for Safety
Our nicotine-free pods are made in ISO certified clean rooms and are RoHS and CE certified.
Made with natural, kosher, vegan friendly ingredients.
Our formula ingredients are ethically sourced and contain no calories, or any addictive or harmful compounds.
Amazing
I find myself always reaching for these rather then a real cigarette there so much better and I look and feel better too just amazing 🤩
Calm & Zen LUVVPod Starter Pack
Just What I needed!
An all-in-one relaxing experience when needing to wind down after a long day.
Great product with phenomenal customer service
My initial kit was lost in transit and it was immediately corrected. Love the Calm and Zen packs
Calm & Zen LUVVPod Starter Pack